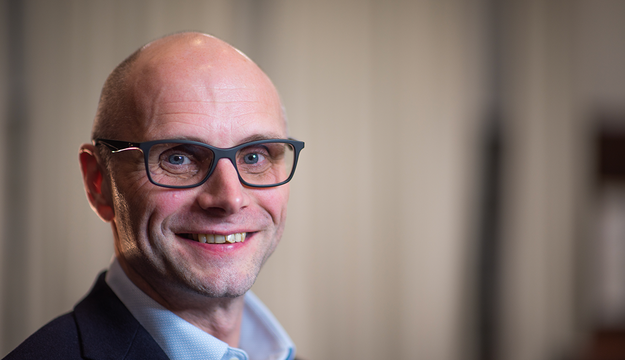 Dominic Gill - Chair
Dominic is co-founder and MD of Digital training provider Intequal (previously IT Skills Management Company). Their mission is to open up careers through digital skills; be innovative in delivery, using technology to deliver learning where appropriate; and support learners & businesses by having exceptional quality at the heart of everything they do.

As an independent consultant, Dominic previously developed and led Microsoft's Partner Apprenticeship Program. He continues to work with stakeholders across the apprenticeship and digital skills ecosystem including employers, government workforce systems and training providers.  This includes being a member of the Digital Route Panel for IfATE; ESFA's Apprenticeships Stakeholder Board; and City & Guilds Industry Skills Board. By helping positively shape, develop and implement apprenticeship and digital skills policy over recent years, he aims to empower people of all backgrounds to achieve their full potential through careers in digital technology.

And he is co-founder of Franklin Apprenticeships, a United States based consulting firm focused on building the infrastructure to support a successful competency-based apprenticeship ecosystem in the US.

I am passionate about empowering young people and businesses to better understand and access career pathways, especially into such a vibrant and growing sector as digital technology. I am equally passionate about the need to evolve and develop new ways of learning that embrace technology and are more in line with how stakeholders utilise technology.
Charlotte Kirby
Charlotte is Vice President of Global Strategic Relations for Salesforce.org. Charlotte is responsible for building formal strategic partnerships, international collaborations and strong strategic relations to holistically support Salesforce.org.

Salesforce.org's mission is to put technology in the hands of nonprofits and education institutions so they can connect with others and accelerate their impact.

Prior to this role, Charlotte worked in senior management roles in the telecommunications industry, holding senior management positions within Verizon and WorldCom and focusing on business transformation and customer success. Charlotte holds a BA (Hons) in Business from Anglia Ruskin and a MSc in Corporate Governance from London South Bank.

I am passionate about driving learning-based programming, employee volunteerism, and grant management in areas of STEM education, youth workforce development, and technology innovation.
David Ryder
David leads Lloyd's Register's Digital Innovation commercial practice, harnessing digital technology to drive outcomes that deliver step changes in performance and delivery for our customers.

Currently based in London, David brings with him more than 35 Years of international leadership experience, having worked in Italy, Turkey, Spain, Portugal, USA, and India across blue chip telecoms and media organisations including BT, Verizon, Ericsson and ESPN.

While at BT, David launched the UK's first public WiFi network and in recent years has led the development and delivery of a number of high profile Industrial IoT solutions across Automotive, Shipping, Energy, Retail and Smart Cities.

Digital has the potential to transform the skills of vocational learners that have failed to be engaged by the education system.
Jon Scott
Jon has over 20 years experience in the hospitality industry, most recently as Area Vice President for Hilton in London. This role involved overseeing the operation of 3,500 team members across 18 hotels including the flagship London Hilton on Park Lane and the UK's largest conference hotel, the Hilton London Metropole.

Jon started his career in banking, before qualifying as a Chartered Accountant with PwC. He joined Whitbread PLC in 1999 and undertook numerous senior finance, audit and operational roles for brands including Costa Coffee, Marriott and Premier Inn. Jon joined Hilton in 2009, initially as Finance Director for the UK & Ireland estate of Owned and Operated hotels.

More than ever in times of change the UK needs a skilled workforce. Technology has the power to reach more people and improve more skills in a way that traditional education cannot.
Alex Cullen
Alex is currently Director of BLA Brand & Marketing, specialising in helping brands talk about their sustainability work, and in turn encouraging customers to make more sustainable switches.

Alex built her career in food marketing at Ferrero, working across a number of confectionery brands before moving to M&S and leading various high profile campaigns. During her time at M&S, Alex was responsible for several charity partnerships, including Oxfam, Macmillan & Breast Cancer Now.

Alongside her consultancy work, Alex is supporting the founding of a local cooperative shop to support the health and wellbeing of her local community.

I'm delighted to be a Trustee for Ufi, I'm convinced it's not just people who were good at school who can excel in their careers, and passionate about the impact good training can have on people's livelihoods.
Anthony Bravo
Anthony is the Principal of Basingstoke College of Technology and his passion and vision are to provide an outstanding learning experience for all its learners to ensure they drive economic growth and prosperity in the region. Anthony has initiated and overseen the college's e-confidence journey, including introducing a state-of-the-art IT infrastructure, the development of digital apprentices, introduced blended learning and integration of commercial and in-house resources.

Prior to moving to Basingstoke, Anthony was Principal at Crossways Academy, Lewisham which became a CISCO world reference site for use of ICT in education, as well as providing a template for integrated smart building technology. This is where his passion for use of technology in learning started. Anthony started his career in Croydon College and then moved to City & Islington College. He is a trustee of North Hampshire Hospital Trust. He is also a former British national heavyweight kick boxing champion.

I am extremely proud to have been selected to represent the further education sector on the board at Ufi Voc Tech Trust.

My career in education has always focussed on helping to guide others in the use of technologies to enhance students' learning.

I constantly strive to provide the skills and facilities to advise others to ensure students get the most from their education.
Jeff Greenidge
Jeff's career in education and training began as a teacher in the South Wales Valleys, then as a civil servant developing the National Curriculum for Languages, before working in the private sector on European Vocational Education projects. Then in 1999, Jeff joined Ufi, as one of the first employees and remained for 17 years, managing Wales, then Northern Ireland, and finally as UK Operations Director.

Jeff maintains a keen interest in supporting adults in learning and is on the Board of the Learning and Work Institute, The Colleges of Wales and the Institute of Employment Professionals and Chairs Groundwork Wales.

Jeff remains a strong advocate for Equity and Inclusion within education and training and runs Ariege a consultancy company working with Education and Training Organisations in Europe and Africa.

Education is evolving at a faster pace than any other period in recent history.

In many ways returning to Ufi in this role I will be keen that we explore how emerging technologies, including analytics and artificial intelligence can deliver far greater understanding of student capabilities, and support new , more inclusive approaches to teaching, learning and advice and guidance.
Paolo Fresia
Paolo is an impact investor managing his family's portfolio with a focus on:
Mitigating climate change
Sustainable production and consumption
Reducing gender and LGBT+ inequalities

Paolo invests across all asset classes, mainly through specialised fund managers. He has independently advised many individuals, family offices, and institutions on transitioning their assets to sustainable investments, and is now formally supporting Ufi VocTech Trust as a trustee.

Paolo is also involved in systems change philanthropy and activism by being on the board of the Guerrilla Foundation.

Prior to impact investing, he worked as a bond trader for Goldman Sachs, as CFO for Doctors Without Borders in Haiti, and as a corporate sustainability consultant for Business for Social Responsibility (BSR) in Hong Kong. He holds a Master in Public Policy from the Harvard Kennedy School, an M.Phil. in Development from Cambridge, and a B.A. in Philosophy and Economics from UCL. Originally from Torino, Italy, he now lives in Hampstead with his husband Charlie, daughter Leila, and dog Ginger. He is passionate about adventure travel, classic boats sailing, and cooking.

I am excited to support Ufi to align its endowment with its mission and values. I advise the Trust on sustainable investments that enable its robust VocTech grant-making programme.
Julia Tyson
Julia is currently the Chief HR Officer at Lloyds of London, the insurance market with a long career in Executive HR and now Non-Executive Director roles across large corporates in financial services, construction, and energy sectors.

Julia is driven by a desire to make a difference and aligns with the purpose of the organisations she works with and the ways in which they can contribute to society.

Working with the Construction sector whilst at Wates to build apprenticeship schemes and job seeker skills, Julia saw first hand the opportunity and confidence that building skills gives to young people who mainstream education has failed to engage.

Julia has led Board discussions on remuneration and succession planning, managed pension investments and lead change communications across a broad range and in addition brings relevant experience on board effectiveness and governance to Ufi

I want to be able to open doors for people using digital technologies.
Tom Wilson
Tom Wilson stepped down as Chair to the Board of Trustees in February 2021.

To celebrate Tom's time at Ufi, we reflected on all things vocational learning, technology, and what's next for Tom in 1:1 chat.
Read Tom's Interview
Bryn Davies
Bryn stepped down from Ufi VocTech Trust's Board of Trustees in October 2020.

Reflecting on his time as a trustee, Bryn talks about Ufi's early days, the impact the trust's activity has had on vocational education, and shares what his best memories of supporting Ufi will be.
Read Bryn's Reflections